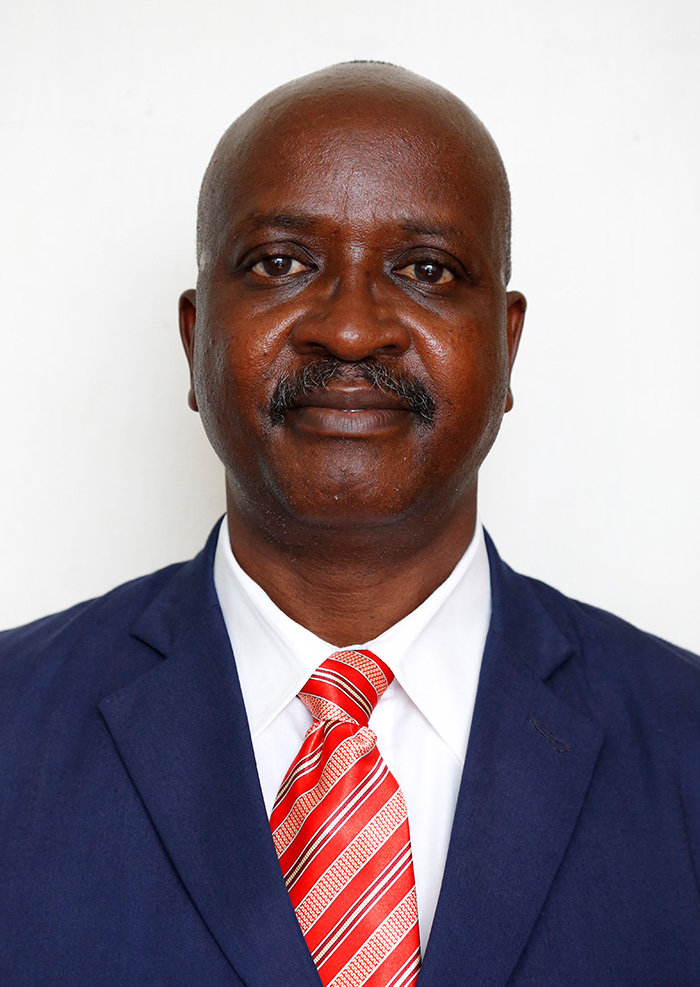 Deputy Director, Regional Meteorological Services, Western Region
Mr. Walter E. Aswa Nganyi has over 31 years of work experience at the Kenya Meteorological Department (KMD). Having grown through the ranks to the position of Deputy Director, he has worked in various Divisions in the Department, including Forecasting, Climatology, Business Support Service and County Meteorological Service (which initially, was Provincial Meteorological Service). He has a passion in agriculture, food security; and, in disaster preparation and management. He is a life member of the Kenya Meteorological Society.
Mr. Nganyi holds a Master of Science (MSc) degree in Agro-meteorology from University of Nairobi and Bachelor of Science (BSc) degree in Meteorology from the same University. He has attended numerous technical, management and leadership courses.