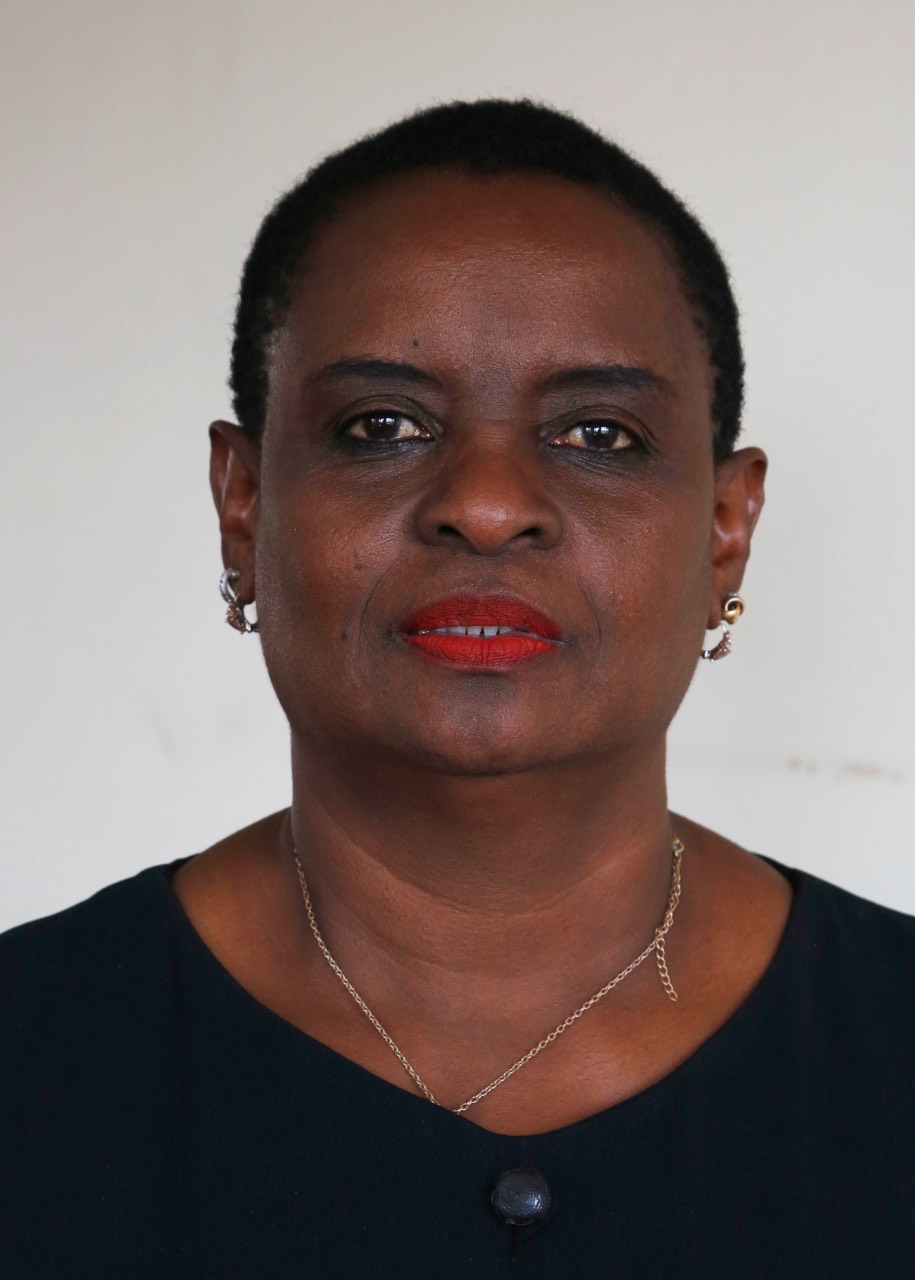 Director, Kenya Meteorological Department and Permanent Representative of Kenya with WMO
Ms. Stella Aura, MBS. is the Director of the Kenya Meteorological Department and the Permanent Representative of Kenya with the World Meteorological Organization. she is also the Vice - President of the World Meteorological Organization Regional Association I (Africa).
She is responsible for provision of overall strategic leadership nationally and internationally, coordinating various technical, administrative, financial and scientific programs for the entire Department's planning, implementation and execution to achieve the mandate of the Department and the national development agenda as well as provision of weather - and climate-advisory services to all Government Ministries for decision and policy making.
She holds a Master of Science degree from the McGill University, Canada; a Bachelor of Science degree in Meteorology from University of Nairobi, Kenya; and a Post Graduate Diploma in International Relations from the University of Nairobi. Through both local and international training, she has acquired managerial and leadership skills to efficiently and effectively deal with rapid changes in technology, a more diverse workforce and worldwide competition bringing efficiency and change to the increasingly growing complexity of organizations' operations and structures particularly at the Kenya Meteorological Department.
Prior to becoming the Director of Meteorological Services, Ms. Aura has worked at KMD in various capacities as the Deputy Director and Principal of the Institute for Meteorological Training and Research (IMTR), the WMO Designated Regional Training Centre (WMO-RTC), Nairobi for 10 years and as a Senior Assistant Director of Meteorological Services in charge of Meteorological Applications and the Forecasting Branches respectively.
She also serves on the Board of Directors for the Kenya Space Agency as the Alternate to the Principal Secretary Ministry of Environment and Forestry and is the current Patron and former Chairperson of the Kenya Meteorological Society (KMS), a non-profit, professional, organization which promotes professionalism and development of the science of meteorology and related sciences in Kenya and the East African region.