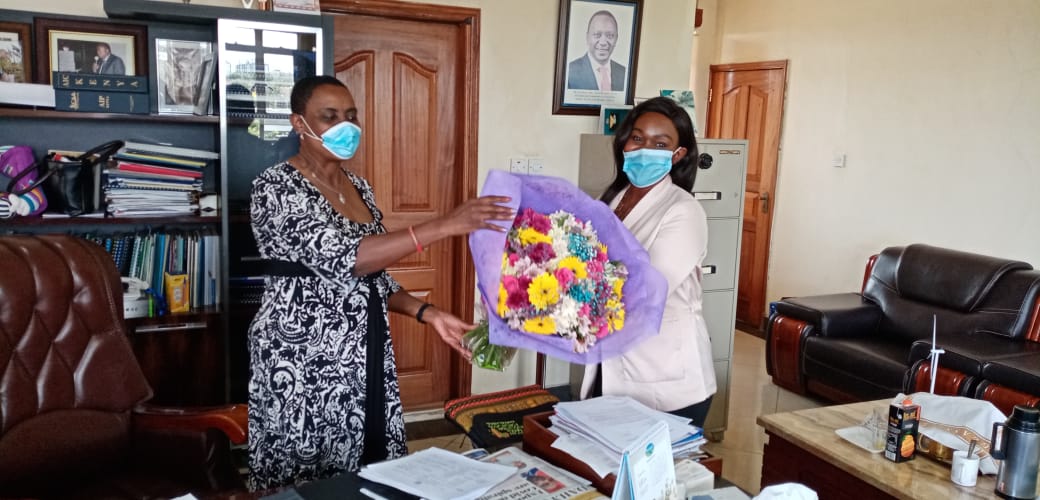 Ms. Stella Aura, MBS, the Director of Meteorological Services and Permanent Representative of Kenya with the world Meteorological Organization, was elected as the Vice-President of Regional Association I (RA I- Africa) during the  WMO SERCOM-1 session on weather, climate, water and related environmental service and application which was held virtually in March 2021.
For the next two years, Ms. Aura will take on a leading role in the RAI (Africa) region to implement the WMO Vision, Strategic and Operational Plan on the WMO reforms and maximize on the benefits for improved and sustainable service provision; ensuring that the needs of the National Meteorological and Hydrological Services (NMHSs) that are in the LDC and SIDS categories within  the Africa Region are addressed and met; including emphasizing on mainstreaming of gender (women, men, age, disability) in the provision of services by NMHSs.
Ms. Aura has worked at the Kenya Meteorological Department in various capacities including Senior Assistant Director and Deputy Director eventually becoming the first female Director of Meteorological Services since its inception. Her vast experience in the field of meteorology as a forecaster, trainer and manager/administrator and different leadership roles, has enabled her bring effective change to the Department and provided opportunities for the Department's growth and development.
Congratulations to her for winning this prestigious position.